Founded in 2018, The Camden Trust (CET) is a not for profit company with Charitable Status, based in Ireland.
Our Projects
SAP Africa Code Week
Co-founded by SAP and the CET in 2015 with 14.8 million youths introduced to coding skills to date, Africa Code Week (ACW) has grown into the largest digital skills initiative ever organised on the continent.
World Robot Olympiad
World Robot Olympiad Association™ is a truly global robotics competition dedicated to science, technology and education. Since 2004, it has helped over 38,000 young people develop their STEM, creativity and problem-solving skills in a fun and engaging way.
ACW Women Empowerment Program
Launched by SAP and ACW partners in 2019, this Continuing Professional Development (CPD) program is on a mission to grow female leadership in education across Africa.
Explorers Education Programme
The Marine Institute's award-winning Explorers Education Programme supports ocean literacy and marine education in primary schools. Through STEAM and cross curricular modules, lesson plans and activities in the classroom and on the seashore, it inspires educators, school teachers and their children about the importance of Ireland's ocean wealth.
Enable
…is our favorite verb and these are our favorite colours.
Our projects focus on empowering youth with the skills and knowledge they need to face the challenges of the 21st century in support of the United Nations Sustainable Development Goals 3, 4, 5, 13 and 14.
True to SDG 17, we believe that Private-Public Partnerships are at the heart of tomorrow's development and #together is how we conceive any new initiative.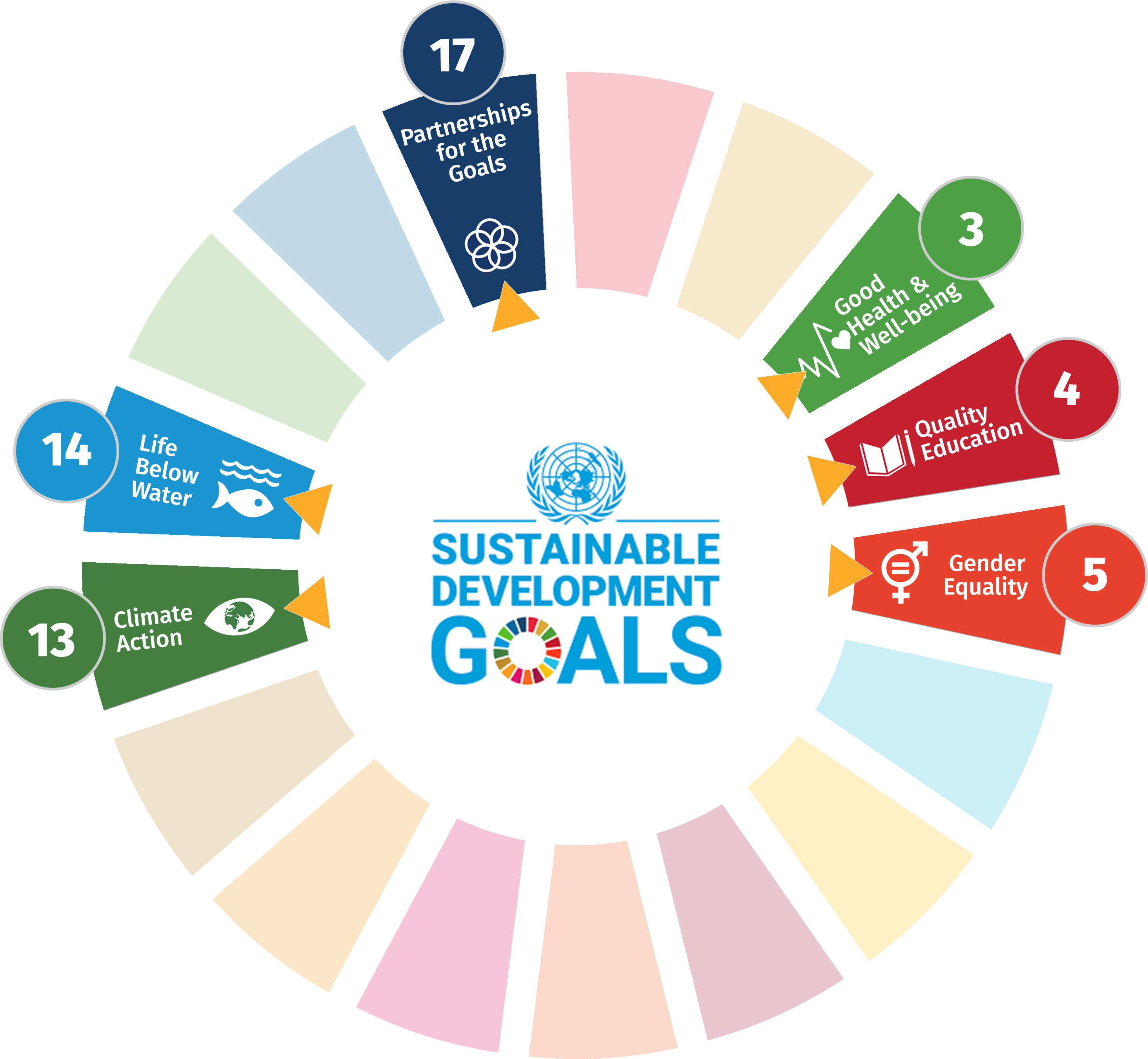 Get in touch
camden.education
c/o Atlantic Technological University
Galway City
Cluain Mhuire
Galway H91DY9Y
Ireland