Robotics Fun Takes Over Africa
WRO is on a mission to help young people develop their creativity and problem-solving skills in a fun and engaging way. They have been organizing robotics competitions for students aged 8-19 years in over 90 countries worldwide since 2004.
We, at camden.education, are on a mission to spread WRO fun across Africa.
---
DIVERSITY
WRO is accessible to young people from around the world, regardless of background.
TEAMWORK
Teams succeed by embracing collaboration and build friendships, integrity and character in the process.
EMPOWERMENT
WRO inspires and prepares young people to be digital pioneers, innovators and engineers.
---
First Tanzanian competition
took place in December 2022
🤖 Wires, connectors, creativity and planning:
all the ingredients were in the pot to build a great robot!

---
The event involved 4 schools from Dar es Salaam: Jangwani Secondary School, Chang'ombe Secondary School, Manzese Secondary School and Mabibo Secondary School.
For 2 fun-filled days, students played with computers, sensors, controllers, scratch, Arduino, micro:bits and micro units.
Six coaches helped students build their awesome robots: Josephine Sepeku and Michael Thomas from DTBi, Julius Mbepo from Fursa Lab-DTBi, Patrick Kimario from the Taifa Tecknovation Hub, Hashimu Rajabu and Gilya Sungi from the University of Dar es Salaam
And the winner is…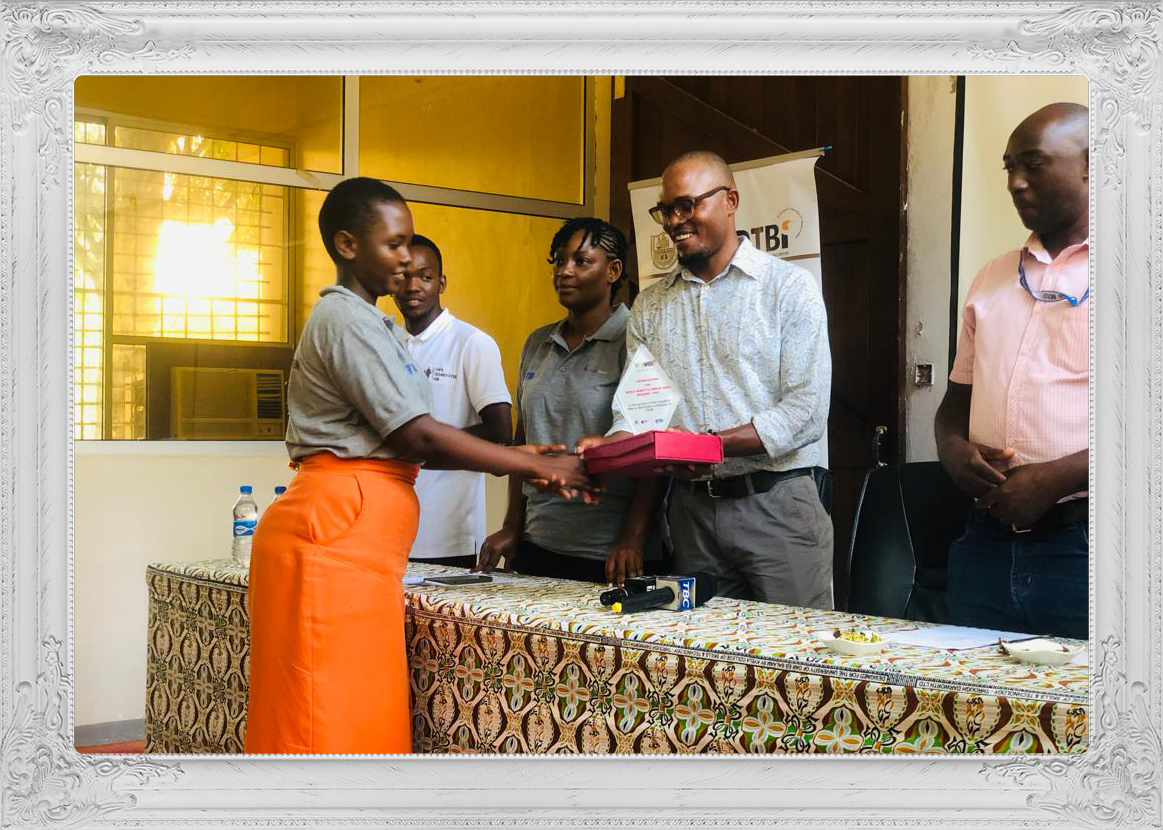 Jangwani Secondary School
The jury was truly impressed with these students' Security Motion Sensor and Parking Assistant project.
Well done, #DreamTeam!
---
---
She said it first…
"Robotics is a microcosm of technologies that support STEM education, at the crossroads of physics, coding, engineering, design, construction, creativity and teamwork. Learning becomes fun as students develop an intuitive understanding of physics applied to solve real-world problems in an innovative way. As an educator, I could not dream of a more comprehensive, fruitful approach to learning."
Josephine Sepeku
Project Manager at DTBi,
WRO Lead in Tanzania,
Lead Youth and Girls Connection Officer at WATED
---
Did you know?
In 2019, WRO Germany conducted a study on what the students learn from participating in the competition: it showed that WRO has a positive impact on students' skills – including soft skills:
In 79% of cases, WRO students develop problem solving skills.