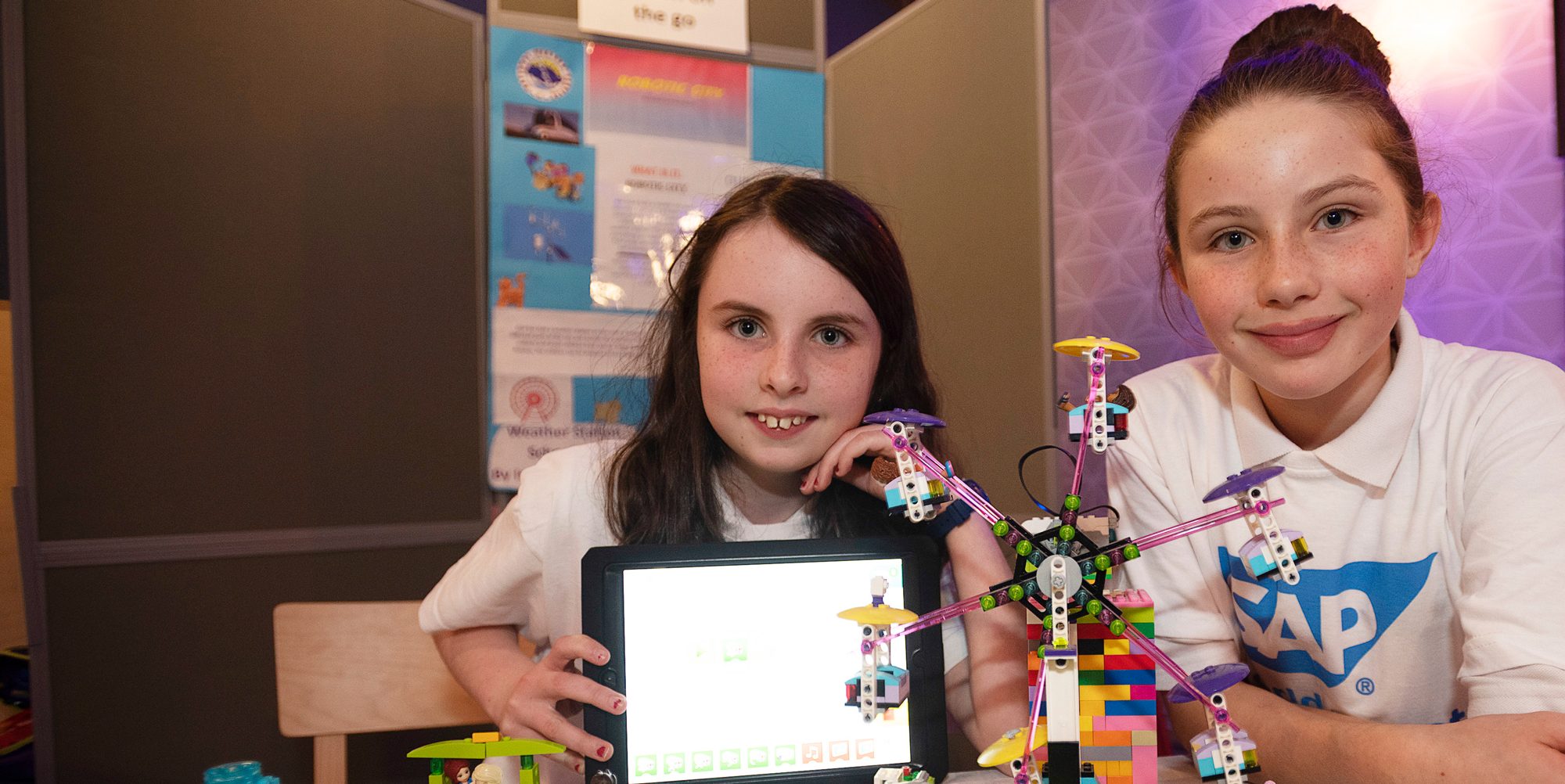 Photo Credit: Andrew Downes for SAP & the Camden Education Trust
The board of The Camden Education Trust is composed of eight directors who are also the trustees:
---
Ms. Nuala Dalton (Chairperson) and Ms. Kate Murray are teachers with extensive experience in Digital Learning and teacher training.
Ms. Eimear Coogan and Ms. Maeve Clancy are also teachers.
Dr Niall McCormack is an engineer turned medical doctor.
Brian Carey heads Business Banking for Bank of Ireland in Galway City.
Dr Ursula Diamond is a post-primary teacher and year head in Coláiste Éinde, Galway.
Dr. Christine Domegan is a Senior Lecturer in Marketing at the National University of Ireland, Galway.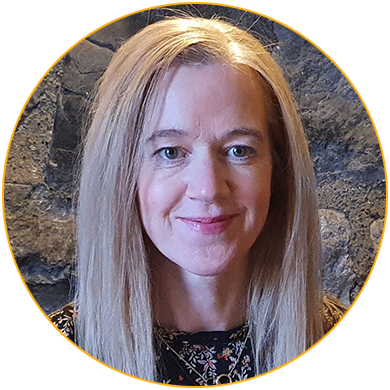 Nuala Dalton
Chairperson
Nuala is a primary school teacher passionate about education, social justice and equal opportunity for all. She currently holds strategic roles advising key educational organisations and initiatives, including:
• Tutor of PDST/LERO Scratch numeracy course for primary school teachers.
• Master Trainer for SAP Africa Code Week
• Coordinator of the Khan Academy Maths camps at the Galway Education Centre
• Reviewer for Social Entrepreneurs Ireland & Engage and Educate – Rethink Ireland
• Pedagogy SPHE Assessor for Hibernia College
• Restorative Practice Trainer for PDST and CDI Tallaght.
• Advisor with Professional Development Service for Teachers on the Primary Health and Wellbeing Team.
• Facilitator for Rainbows Ireland supporting children grieving death or separation in families.
• Lead facilitator for Galway Education Centre of MHAI (Mental Health Awareness Initiative) an ATECI and Jigsaw collaboration.
A former member of Galway Education Centre management Committee, Nuala also worked as a facilitator and mentor with the National Induction Programme for Teachers (NIPT) and acted as an advisor for Mathletes/LearnStorm Ireland. Nuala is a graduate of St Patrick's College of Education and post graduate of the Dublin Business School.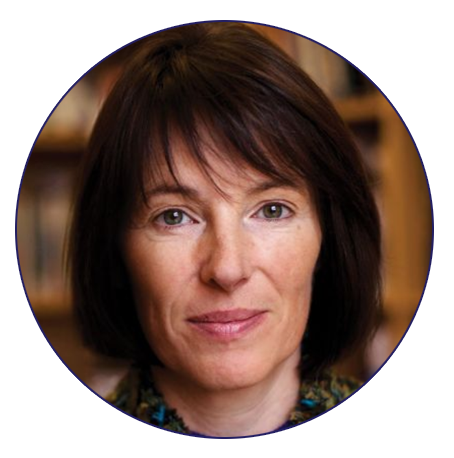 Dr. Christine Domegan
Director
Christine is a Senior Lecturer in Marketing at the National University of Ireland, Galway. She is an expert in behavioural and social change with a extensive experience in shaping behaviour for the good of society and the individual, systems practice, democratic engagement and social innovation.
Christine is the lead researcher on the SOPHIE stakeholder discussions, engaging with stakeholders to ensure people across Europe have a stake in protecting the benefits to health and wellbeing provided by the marine environment.
Christine also holds other positions as:
• Visiting Professor at the Florida Prevention Research Center
• Fellow and Associate of the World Health Organization Collaborating Center on Social Marketing and Social Change at the University of South Florida
• Adjunct Professor, Griffith University
• Honorary Associate Professor, Institute of Social Marketing, Scotland.
She is the European Editor for the Journal of Social Marketing and co-author of Social Marketing: Rebels with a Cause, 2018, which draws upon her work as lead social innovation methodologist on a number of EU-funded projects, including Sea for Society and Sea Change.
Kate Murray
Director
Kate Murray is Principal Teacher in St. Augustine's National School, Clontuskert. Her strong interest in robotics and coding led her to mentor both FIRST LEGO League and FIRST LEGO League Junior teams while making Clontuskert a Pioneer School for FLL Junior in Ireland.
Kate's love of STEM led to the birth of the Aviator of the Future program, a partnership between the Galway Education Centre and the National Flight Academy in Pensacola, Florida. She is a Global Learning Ambassador for projects such as Climate Action, Human Differences and the Innovation Project.
Kate holds a Bachelor of Education (B.Ed.) in English/Language Arts Teacher Education from the University of Limerick, Mary Immaculate College.
Dr Ursula Diamond
Director
A post-primary teacher and year head in Coláiste Éinde, Galway, Ursula is passionate about students' wellbeing and a proponent of lifelong learning. As JCT (Junior Cycle for Teachers) Whole School Leader, Ursula was responsible for design and delivery of the CPD programme for staff, supporting the implementation of the Framework for Junior Cycle 2015. As a facilitator with NIPT (National Induction Programme for Teachers) she was involved in the design and delivery of mentor and NQT programmes.
As a volunteer with VSO, she established and coordinated the Higher Diploma Programme (HDP) for teacher educators in active learning, formative assessment and educational research in Aksum University, Tigray, Ethiopia. Ursula also supported professional development of teachers in North East India with Global Schoolroom on a short-term placement.
She received the John Coolahan Research Support Framework Award in 2018 for her doctoral research on student wellbeing. Ursula holds an M.Ed in Home Economics (St.Catherine's College/TCD), an M.A. in Health Promotion and a Masters in Education (both NUIG) and a Doctorate in Education (Queens University Belfast).
Maeve Clancy
Director
A secondary school teacher in Coláiste Iognáid, Galway, Maeve has 10 years experience in secondary school education having taught in St. Andrews College, Booterstown and St. Benildus College, Stillorgan before returning to Galway.
A graduate of UCC with a joint honours in Mathematics and Irish, Maeve has been involved in a number of education initiatives over the last decade including The Aviators of the Future program with the Galway Education Centre, Project Maths Reflections on Practice and Repurposing Education Through Blended Learning (REBEL) with the PDST and Erasmus+.
In 2013 Maeve was awarded a Fulbright scholarship and spent a year working in the Modern Languages Department at The University of St. Thomas, Minnesota as an Irish Language Teaching Assistant. As part of the Fulbright program, Maeve attended and presented at conferences on Irish culture and heritage, language acquisition and minority languages in New York, Washington and New Jersey.
A keen interest in policy and planning, in 2018 Maeve completed an MSc. in Public Policy at DCU. She was the sole recipient of the ASTI Centenary Scholarship for her thesis and research into the supply and demand crisis facing post primary education in Ireland.
Passionate about teaching and providing an education that is enjoyable and inspiring for all, Maeve has a keen interest in providing opportunities for learning that extend beyond the classroom and that are accessible to all students.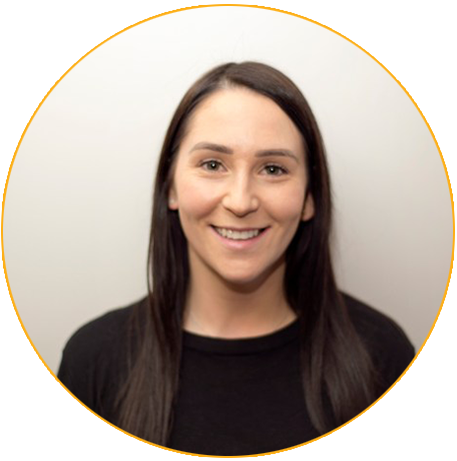 Eimear Coogan
Director
Currently working in Galway Educate Together NS, Eimear began her teaching career in Galway in 2013 right after graduating from St Patrick's College Drumcondra with a honours B.Ed degree.
Passionate about making learning enjoyable and accessible for all, Eimear is particularly interested in providing opportunities for skills-based learning in the classroom.
She worked as part of a small group of teachers to coordinate and run the MATHletes Ireland Provincial and National competitions in association with Khan Academy. She then worked to further develop the initiative under the new name of 'Learnstorm Ireland'.
Dr Niall McCormick
Director
Niall is as an engineer turned medical doctor with entrepreneurial and management experience across the Irish educational technology, pre-hospital care and not-for-profit sectors.
A graduate of engineering from the National University of Ireland (NUI) Galway, he co-founded Colmac Robotics, an award-winning educational technology company specialised in robotics education, product development and corporate team building. Niall has also been part of the management team for the SAP FIRST LEGO League Ireland and EA Robot Games Ireland competitions.
Co-founder of the Mayo Division of St. John Ambulance Ireland in 2016, he returned to NUI Galway to study Medicine, Surgery and Obstetrics in 2018. He graduated in 2023.
Brian Carey
Director
Brian is Head of Business Banking for Bank of Ireland in Galway City. Brian has previously served as Head of Retail Banking for Galway City as well as a holding a number of other senior roles across Bank of Ireland and the financial services industry.
He is a Fellow of the Association of Chartered Certified Accountants (ACCA) and has served as Chair of Leinster and Connacht ACCA Members Panels as well as on the ACCA Ireland Committee. He has also supported on the delivery of CPD Programmes on behalf of ACCA to its members across the country.
Brian is on the Board of Management of Scoil Mhuire in Oranmore where he serves as Treasurer and also spent 7 years as an elected Board Member and Director of Galway Chamber of Commerce, including 2 years as Company Secretary.
Outside of work Brian is a keen golfer and is a Qualified Coach with both Maree Oranmore FC and Oranmore Maree GAA.