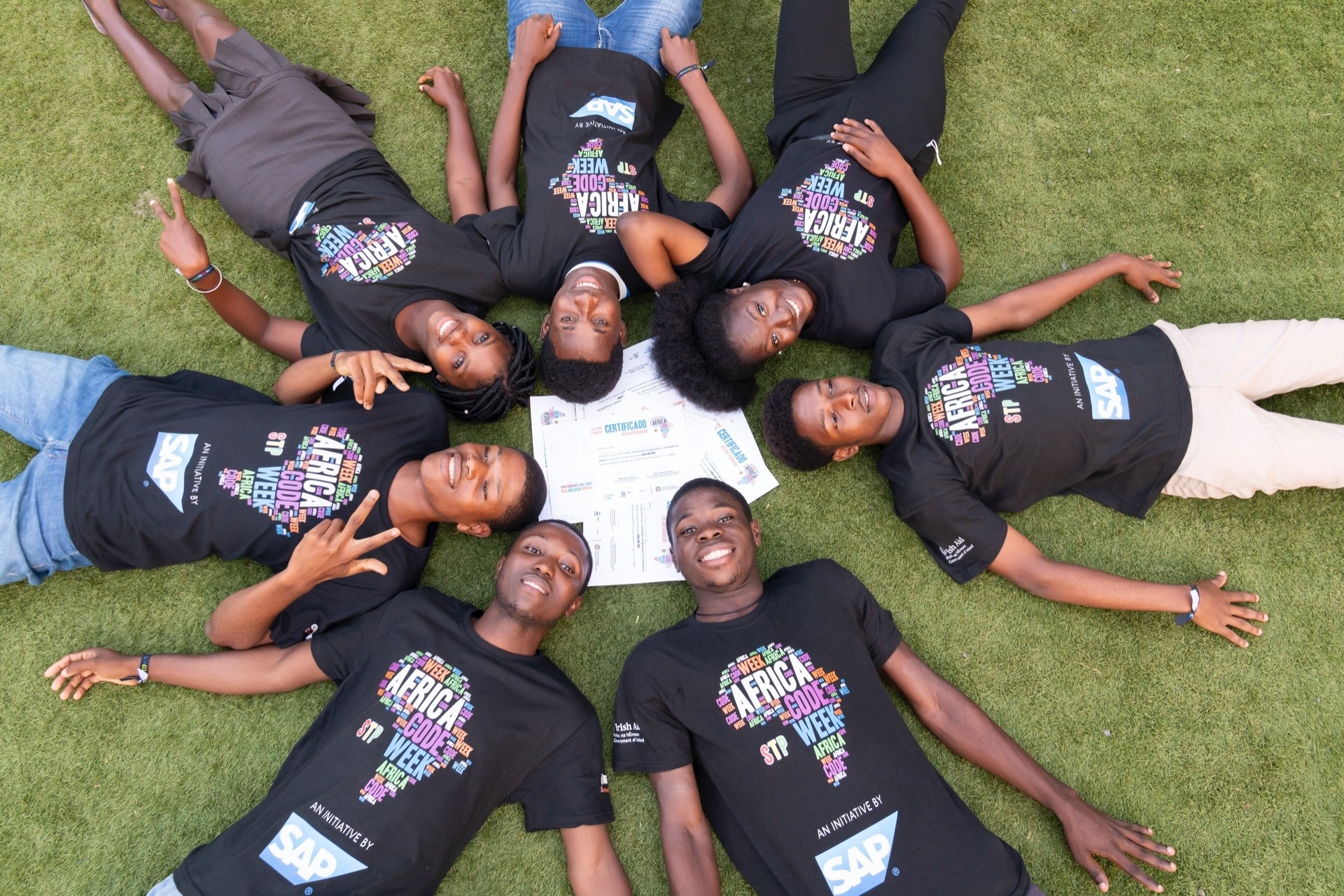 Photo Credit: SAP Africa Code Week in São Tomé and Príncipe
Joanne Goetz
Head of Governance at
Gavi, Switzerland
A Dublin City University (DCU) alumni, Joanne is a corporate governance expert, working with boards, committees and management at a senior level in the fields of scientific cooperation and international development.
After graduating with an MA from DCU, Joanne lectured for a short period at the Institut Universitaire de Technologie in Mulhouse, France. In 1996, she joined the European Science Foundation in Strasbourg, France, where, over a 15-year period, she worked in various roles, including project management, data protection and corporate governance.
In 2012, she joined Gavi, the Vaccine Alliance, a Geneva-based international organisation which brings together both the public and private sectors, with the shared goal of creating equal access to new and underused vaccines for children living in the world's poorest countries. Since June 2020, Gavi has been acting as the legal entity for the COVAX Facility. Joanne was appointed as Head of Governance at Gavi in 2015.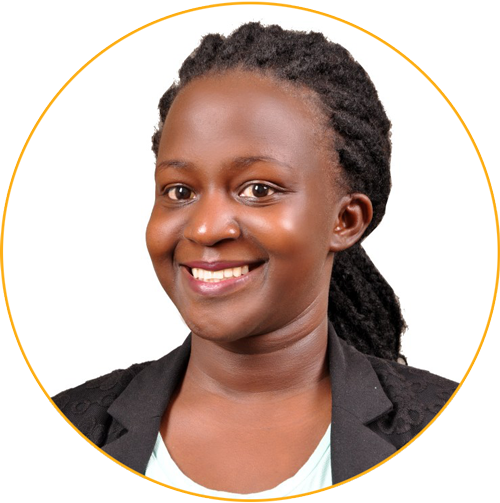 Jovia Nanyonjo
Project Manager at Viamo Technologies, Uganda
Jovia is currently a Project Manager in the East and Southern Africa Hub at Viamo where she works with partners to design and launch effective mobile engagement projects. Before joining Viamo, she worked as a Quality Assurance Specialist at Fenix International developing processes and software tools required to test solar products to provide clean energy access to rural Africa.
A true tech enthusiast and mentor, Jovia loves creating innovative solutions for community challenges. She launched the WITU Code Girls Clubs across 10 primary and secondary schools, instilling coding skills and encouraging young girls to take on STEM-related university courses and careers.
Actively participating in Africa Code Week as a Scratch teacher since 2016, she became the Ambassador for Uganda in 2017. In 2018, she led a team of volunteers, ambassadors and partners to train 200+ trainers and 5000+ students across the country.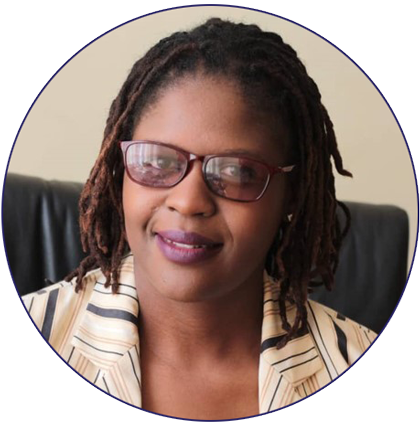 Victoria Nxumalo
Managing Director at
HabeNerd, Zimbabwe
Victoria is the Founder & Executive Director of Girls In STEM Trust in Zimbabwe, an education non-profit organisation geared towards educating, empowering and enriching the lives of young women and girls to take up STEM studies, occupations and business enterprises.
Victoria is an ICT Professional and Women In ICT Advocate with a career spanning over ten years, specialising in Digital Transformation. A certified ICT and Digital Skills Trainer, speaker and mentor, she is passionate about providing deliberate interventions around social and business entrepreneurship for women. Her current roles include:
Lead Country Ambassador for Africa Code Week (ACW) in Zimbabwe;
ACW Women Empowerment Program graduate and 2021 co-moderator;
Women in Technology Network Global Ambassador;
Associate Member of the Computer Society of Zimbabwe (Executive chapter steering the ICT Education portfolio).
Working in various leadership capacities with different organisations in Africa, Victoria aims to conscientise young female Africans on the benefits of Digital Literacy in relation to all facets of STEM. With her work cutting across all spheres of her immediate community and beyond, she focuses on working with corporate stakeholders to have a fuller share in impacting the lives of women and girls; ensuring that they feed into the workforce talent pipeline to achieve and sustain successful economic participation.
Agang Ditlhogo
ICT4Development Consultant,
Botswana
An ICT4Development expert, Agang has worked and consulted for the University of Botswana, UN Women, Tetra Tech and Code4Change.
Passionate about education, she co-founded The Clicking Generation-ICT Academy, a social enterprise that brings computing and tech skills to young people in the rural and urban areas of Botswana. Agang also advocates for equitable internet access and connectivity.
She is currently the National Expert for the UN-World Summit Award Organization, Africa Code Week Ambassador in her country and PR Officer with the Internet Society ISOC Botswana Chapter. She also served as a Board Member of the Botswana Academy of Sciences and Botswana United States Alumni Association.
Aoife Morrin
Consultant (DE&I) at WeAreXena,
The Netherlands
A graduate from Trinity College Dublin and University of Amsterdam, Aoife is passionate about innovation that serves public good. She helps young tech entrepreneurs grow from startup to scaleup.
An advocate for increasing diversity in the traditionally male-dominated tech world, she has helped launch WeAreXena, a mission-driven business that helps tech companies increase diversity in their engineering teams while facilitating mentorship between senior engineers and aspiring technologists. Aoife also contributes to organisations that promote STEM education among younger generations of girls.
Dr. Mairéad Hurley
Assistant Professor in Science Education at Trinity College School of Education,
Ireland
As an Assistant Professor in Science Education and former researcher within the Science & Society research group in Trinity College Dublin's School of Education, Dr Hurley's research interests lie at the intersection of science communication, education, and public engagement, with a particular interest in learning environments and experiences that connect the STEM disciplines with the arts.
She has held previous roles as Programme Manager with the STEM Teacher Internship Programme in DCU, and as Head of Research & Learning in Science Gallery Dublin, where she led the €3M European Commission-funded SySTEM 2020 project, which mapped science learning outside the classroom in 22 countries across Europe and the Middle East.
Dr Hurley is an expert member of the Annual Programme Committee for the Ecsite Conference, Europe's largest annual science engagement conference. She holds a PhD in astronomy (DCU), a Professional Diploma in Education (UCD) and a B.Sc in Physics & Astronomy (NUIG).
Dr. Jacob Gayle
Vice President of Philanthropy at Medtronic, USA
Dr. Gayle's distinguished career in international public health and diplomacy has spanned nearly four decades and several of the world's leading health, development and philanthropic institutions, including Deputy Vice President of the Ford Foundation, Senior Public Health Officer for the U.S. Centers for Disease Control and Prevention (CDC), and various other health and social development roles with U.S. Agency for International Development (USAID), United Nations, World Bank and Carter Center.
Dr. Gayle is a recent retiree of Medtronic plc, where he served as the Vice President of Social Impact from 2018 to 2020. Before that global role, Dr. Gayle was Vice President of Global Philanthropy and President of Medtronic Foundation, since he joined the company in August 2011. Medtronic is headquartered in Dublin, Ireland.
He has served on six continents and completed long-term residential assignments across Sub-Saharan Africa, the Caribbean, North America and Europe.
A lifelong devotee to academia, Gayle completed his Ph.D. in International/ Community Health (Health Education) at The Ohio State University, where he also earned his M.A. in Community Health Education and M.Sc. in Preventive Medicine. At Oberlin College, he completed a B.A. in Psychobiology. Dr. Gayle received tenure as Associate Professor of Community Health at Kent State University before joining CDC in 1989, and has since served as Adjunct Associate Professor at Rollins School of Public Health at Emory University. His scholarship has been published in key professional journals and his leadership contributions within numerous professional conferences and deliberations.
Currently, he serves Oberlin College as a member of its board of trustees, and is a member of the US National Institutes of Health (NIH) Fogarty International Center advisory board. US citizen by birth, Jacob celebrates his global citizenship overall, including his strong ties to the Caribbean and love for Ireland.